Hello all, I am posting the weekly article, and I came across this 60 Minutes section, the video is only about thirteen minutes long. Here's the link:
http://www.cbsnews.com/news/art-forger-wolfgang-beltracchis-multimillion-dollar-scam/
My response is in question to the Van Gogh that was on display in the Nevada Museum of Art late this past year. I had come to the conclusion after having visited the painting and read the evidence supporting or disclaiming the work as being authentic, that the Van Gogh was in fact a fake. I think that my point is backed up by this 60 minutes video, but please tell me what you think!
Here's a link to the controversy surrounding this Van Gogh self-portrait:
http://guardianlv.com/2013/07/nevada-museum-of-art-and-the-controversial-study-by-candlelight/
Imagery from Vincent van Gogh's self- portraits, beginning with the controversial one on top: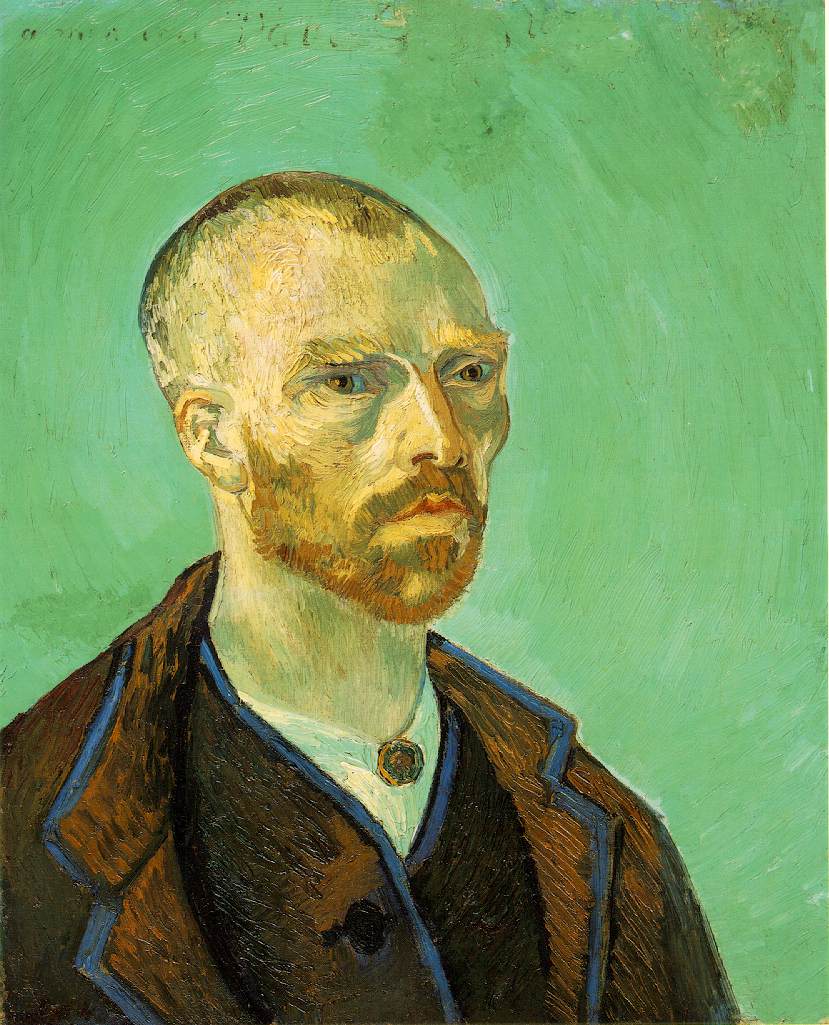 REAL OR FAKE???? WILL WE EVER KNOW????